Welcome to the Paranormal Witness Wiki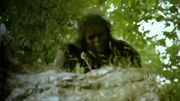 Episodes, settings, and sittings from the Paranormal Witness Series.
Background
Describe your topic
This reality series mixes first hand testimony with realistic dramatic reenactments to recreate paranormal experiences that defy explanation. The show takes you beyond the beyond, as encounters with poltergeists and extraterrestrials are just some of the strange occurrences that are revisited in this fascinating chronicle of the known unknown. From Space Website and Syfy Website
Ad blocker interference detected!
Wikia is a free-to-use site that makes money from advertising. We have a modified experience for viewers using ad blockers

Wikia is not accessible if you've made further modifications. Remove the custom ad blocker rule(s) and the page will load as expected.